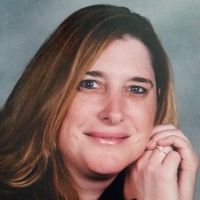 Samantha A. Cole
Suspense, Contemporary Romance, Romantic Suspense, Romance, LGBT
USA Today Bestselling Author and Award-Winning Author Samantha A. Cole is a retired police officer and paramedic. She's lived her entire life in the suburbs of New York City and is looking forward to becoming a snow-bird between New York and Florida someday. Her two fur-babies, Jinx and Bella, keep her company and remind their mom to take a break from writing every once in a while to go for a walk, which is the best way to deal with a stubborn case of writer's block.

An avid reader since childhood, Samantha was often found with a book in hand and sometimes one in each. After being gifted with a stack of romance novels from her grandmother, her love affair with the genre began in her teens. Many years later, she discovered her love for writing stories was just as strong. Taking her life experiences and training, she strives to find the perfect mix of suspense and romance for her readers to enjoy.

Her standalone novel, The Friar, (retitled The Road to Solace) won the silver medal in the 2017 Readers' Favorite Awards in the Contemporary Romance genre, and her short story collection, Scattered Moments in Time, won a gold medal in the 2020 Readers' Favorite Awards in the Fiction Anthology genre.
Video
Rave Reviews for the Trident Security Series!
The TRUTH hurts only once but a LIE hurts every time you remember it!
A dog is the only thing on earth that loves you more than he loves himself.
Josh Billings
Fool me once, shame on you; fool me twice, shame on me.
Chinese Proverb
Spread love everywhere you go. Let no one ever come to you without leaving happier.
Mother Teresa
The significance of man is not what he attains, but rather in what he longs to attain.
Kahlil Gibran